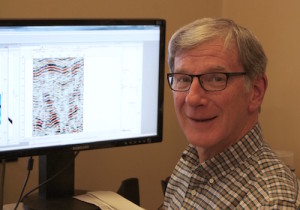 MARK KRAMER, Geophysicist/Owner: More than 40 years of technical geophysical experience with GULF and CHEVRON in a variety of research and interpretation positions. Mark's previous experience has involved seismic project management and 2D/3D seismic workstation interpretation in exploration and development projects. At IESC, Mark specializes in workstation seismic interpretation, project management, exploration evaluation, AVO analysis, and technical training. Mark's recent 3D interpretation experience includes projects in Wyoming, South Texas, South Louisiana, and Kansas. Recent international projects include field assessments in Mexico and Kingdom of Bahrain. Mark holds a BS degree in Physics and an MS degree in Geophysics.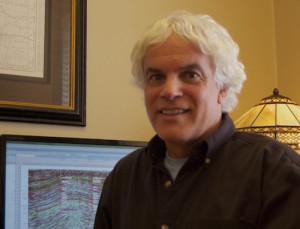 PETER NORTHROP, Geophysicist/ Workstation Manager/Owner: More than 36 years of geophysical experience with CHEVRON Exploration and Production and IESC. Peter's experience is primarily in 2D and 3D seismic data acquisition, processing, and management, workstation systems administration, and geophysical workstation interpretation. At IESC, Peter is responsible for workstation seismic interpretation, project management, computer systems management and supervision/quality control of seismic data acquisition and processing. Peter's recent interpretation experience includes projects in Kansas, the Permian Basin, and the North Slope of Alaska Peter holds a BS degree in Geology and an MS degree in Computer Information Systems.
ELDRED HIMSWORTH, Geophysicist: More than 42 years in the industry, initially with majors PHILLIPS, GULF and CHEVRON, and UK independent LASMO.  Experience ranges from seismic acquisition through processing to interpretation and exploration management.  Eldred has experience in many parts of the world but has recently concentrated on workstation interpretation with IESC on Mexico and the onshore Gulf Coast.  Eldred holds MA, MSc and PhD degrees in geology and geophysics.
RICHARD POSTMA, Geophysicist:  More than 44 years of technical geophysical experience in research and interpretation with TEXACO and MARATHON Petroleum Technology.  Dick's previous experience includes 2D and 3D seismic interpretation as well as direction of applied research in seismic modeling, wavelet inversion, and depth imaging.  Dick's recent experience has involved pre-stack depth migration work in thrusted areas of Wyoming and Oklahoma, as well as detailed 3D seismic reservoir characterization studies in Ecuador and Venezuela.  At IESC, Dick specializes in seismic depth imaging and migration, 3D seismic reservoir characterization, and seismic stratigraphic inversion.  Dick holds BS, MS, and PhD degrees in Physics.
JAMES A. NORTON, Geologist:  More than 48 years of oil industry experience in the continental United States and Canada.  Jim previously worked for AMOCO, CONSOLIDATED OIL and GAS, COLUMBUS ENERGY, CIMAREX ENERGY, and ASPECT ENERGY.   Jim's primary expertise is constructing and interpreting subsurface geological maps and cross sections used in the exploration of oil and gas.  These efforts have led to added reserves of millions of barrels of oil and equivalents.  Jim holds BS and MS degrees in Geology.